How to Unlock Mi Account Password And Bypass
Hello Friends,
Welcome To All  of you. in our new article, I hope that all of you will enjoy this article, So Today we will discuss about "How to unlock or bypass the lock of the MI account" without any computer or software help.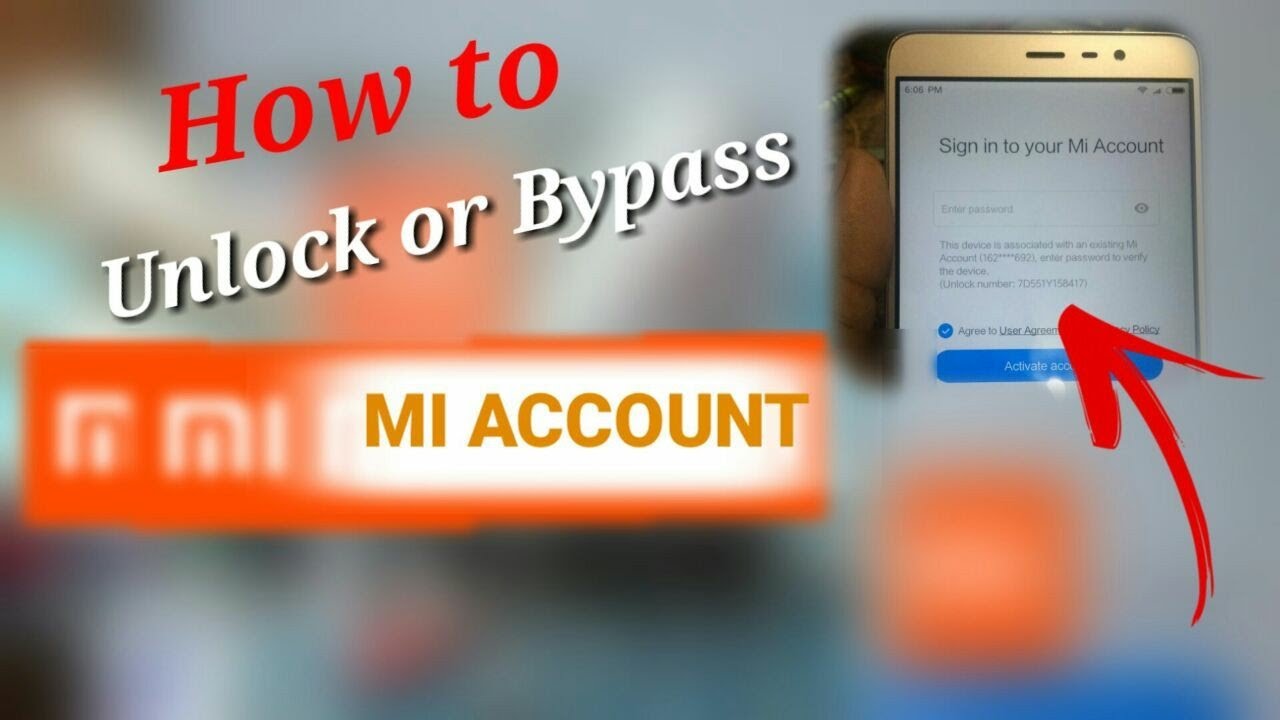 First of all will know what this MI Account is, and what is the  MI Account lock.
MI Account.
Mi Account service provided by Xiaomi Inc. China. If you want to use Xiaomi services like syncing data with Mi Cloud, your phone finder service,phone lock, their flash sales offers,Mi F codes,Mi games , Mi themes etc etc. Then you must have a Mi account. Normally you can understand that in a normal android you must need a Gmail account same procedure in Mi mobiles you should have a Mi account in order to use their services Now Simply have a look on below Guide on How to Bypass MI Account Password Without Verification And Know All Thing About Qualcomm's Quick Charging & Supported Devices
You just need to understand the steps which is given by us.  So while not wasting time, We just Tell you how to unlock or Bypass your MI Account with a few easy steps.
Some Important things you must be have. 
Internet connection.
Recovery email or mobile number, if you don't know, it's Ok. I have the solution for this.
So let's start,
First of all you need to know the ID of your MI account. If you don't know , than now you can see the screenshot below,  what is MI account..?   as
Which appears on the screen of your locked phone, As shown in the image above.
After the MI Id is Detected, our next step,
After this you have to go ta a phone or computer browser. now in the browser URL you have to write www.mi.com and press enter or go button. When the website of MI.com opens, you have to click on Sign in.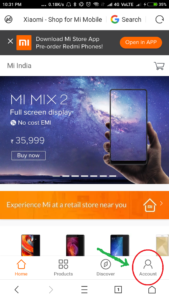 Click on Account as given in screenshot.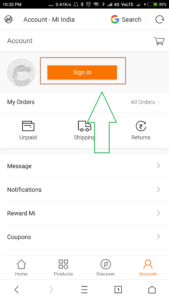 Now click on Sign in Button.
Here you can see login tab has opened. But we don't know the ID or password of the MI account.
So simply we click on forget password.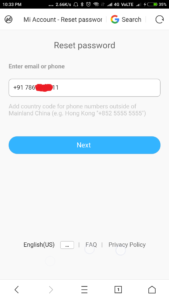 Here you enter your recovery mobile number or Email id with the help of which the MI account is created.
First of you must put your country code with mobile number , (+91) for India.  Ex.- (+91786****11)
If you don't know the number or email id which is used to create your mi account, So there is no need to worry about this because i have a solution.
Just put any number or email id in text box and click on next button.
In the next page you just need to click on Not working as  you can see in above screenshot.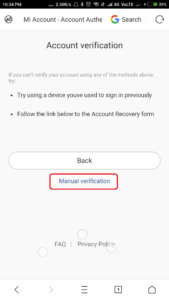 Now in next page simply click on Manual verification .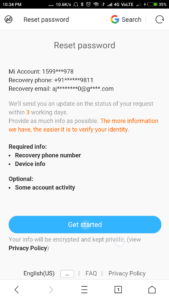 After that you will see  some hints of your MI account ID and recovery email or mobile number as you can see in screenshot.
You just need to verify or match your locked phone mi id with this account .
Here you can see, In my case both MI Id hint's are same.


159****978  MI id.

When MI id same or matched than simply reset your mi account password by sending OTP on mobile or Email.
If the account does not matched than try with other mobile number. tray all the numbers which has been used in that phone ever.
      If you do not understand how to do all these steps than watch this video.
hey friends,  I hope that you have understood every single steps mentioned in this article  very easily and without any problem. And you will definitely be able to unlock the lock of your MI account. If you liked this article, then just comment on this article and share it with others so that everyone can benefit.
#search tag
mi account lock.
reset mi account password.
how to breack mi account password.
how to bypass mi account.
unlock mi account.
Redmi note4 locked on mi account.
Redmi note3 locked on mi account.
I hope you understand all the step without any problem and this tutorial very help for you.
If these steps doesn't fix the problem then you may really need to go to service center. Good luck!
Don't Forget to subscribe our Blog via Email, Like and share with Others if you have any issue or query then put your comments here.
if you want more tips& trick Related with redmi/Xiaomi  and other android phone related videos just goto our Youtube Channel 
Thanks friends keep visiting for more tips and trick related with Xiaomi/Redmi phones.