Hello MIUI User's
It's pretty common to see our phones slowing down after long term use, and many tend to blame the phone itself for the problems. People often overlook the importance of software maintenance besides the need to take good care of the hardware. Today, I'll be imparting knowledge on 8 ways to speed up your aging phone. Previously we were share How to Shrink Long URL in to Small.
---
                                   

1. Regular Chat History Deletion
We all chat through internet messaging apps nowadays, and we often find ourselves in multiple chat groups that are just full of conversations, images, and even videos. While certain apps allow users to choose whether they wish to automatically download all media, some don't offer such options thus the downloaded files are often hogging the precious memory and require more processing power allocated to the application. Deleting conversation history and files will serve to speed up your phone.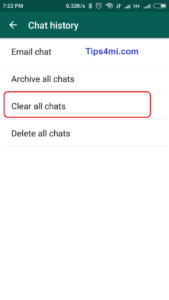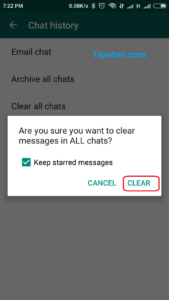 so friend Always clear chat history from messaging Apps like "Whatsapp, Facebook messanger, Hike and Wechat" etc.
---
                           

2. Regular Data Backup.
A lagging phone is also often linked to insufficient storage space on the device, thus if you've signed up for some cloud services, it's best for you to backup any less important data into the cloud then remove the files from the phone. This will serve to clear up the load on the phone's processors and improve usability.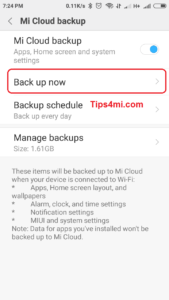 So Always create your Device backup on Mi cloud . also delete unused file from Storage.
---
 

3. Regular Phone Shutdown .
People tend not to turn off their phone after the extensive time of use, some never even turned off their phone even once since they started using it. While we can't say this is a bad move, if you ever find your phone lagging or even hanging, it's probably something to do with the system cache. Turning off your phone regularly would be a wise choice as it allows for deletion of the said cache.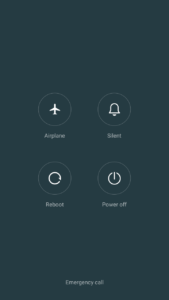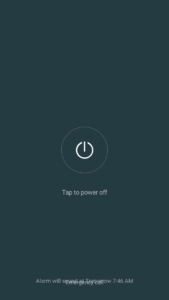 ---
4. Trash Cleaning.
This is a feature that's available for everyone in the Security App on MIUI. Users have the options of automated trash cleaning as well as scheduling a regular interval between cleans, these options are capable of deleting the cache stored by apps which could lead to a faster performance. Users can choose to "Deep Clean" their phone too, which essentially is a feature that lists out all the large files as well as less-used apps so users can choose whether they wish to keep the files/apps.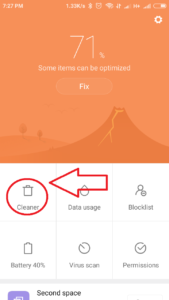 Just open Security App.
Open Cleaner as given in Image.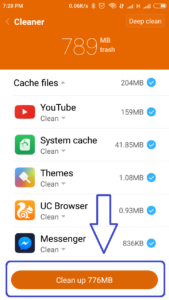 Now just need to click on Clean up Button to clean all trash file.
---
5. RAM Clearing.
This is pretty much self-explanatory, and I believe it's easily the most widely known way to temporarily speed up one's phone. Do note that while certain apps get killed when users clear them out of the RAM, some are still running in the background and could automatically launch themselves again, force closing these ones could save you a lot of system resources, but that's another day's lesson.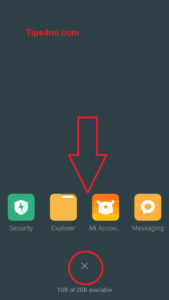 For clearing ram just click on 1st navigation Button.
Now see all background running Apps.
Follow image and click on cross button to clear device RAM.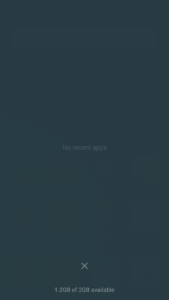 ---
6. Delete Rarely Used Apps
We sometimes download apps when we need them, or when it's something new and trendy, only to find us not using it after a short while and lay hidden within some folder that you rarely access. For these apps, just delete them. Not only does it offers more storage space, your home screen will look less cluttered.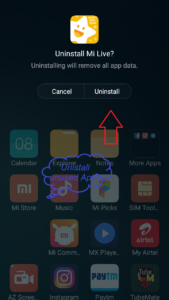 SO friend, just Uninstall unused Apps from your device.
---
7. Check for Updates
This is a crucial thing to do to keep your phone speedy, as phone updates bring optimizations to power consumption and processing speed, thus the age of the system is also another factor determining the fluidity of the phone. MIUI offers multiple options for system ROMs with different update intervals for each, with the Stable ROMs having irregular updates, Developer ROMs having weekly updates while Beta and Alpha ROMs have daily updates.
Always Check updates from Updater App or system update into settings.
---
8. Factory Reset
If all options stated above doesn't work, you know it's time to try the ultimate way to speed up your phone by resetting it to factory defaults. Make sure you have everything important backed up before you reset your phone, else you'll lose everything on the phone.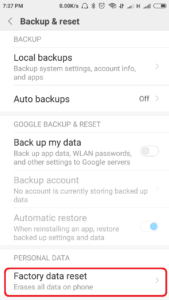 within two or three months, At least once you should be Reset your device .
just follow these steps to make your phone smooth and more than faster. you can convert your lagging phone into a rocket device.
I hope you understand all the step without any problem and this tutorial very help for you.
If these steps doesn't fix the problem then you may really need to go to service center. Good luck!
Don't Forget to subscribe our Blog via Email, Like and share with Others if you have any issue or query then put your comments here.
if you want more tips& trick Related with redmi/Xiaomi  and other android phone related videos just goto our Youtube channel 
Thanks friends keep visiting for more tips and trick related with Xiaomi/Redmi phones.