Today we all know Whatsapp   is most desired Apps in ours  smartphone. whatsapp have  more  importance in our life through Whatsapp we can chat with our friends and track his all activities. also chat more than friends in a single time through the Group chat. also  its working fine on low internet connection. In these day  we don't see any smartphone without Whatsapp. but sometimes Whatsapp not showing contacts in Redmi/Xiomi or MI phones. the reason behind is Security app denying WhatsApp from accessing your contact list. so Many user's face this problem and he don't have the solution of this problem  and the big matter is less quantity of MI Service Center. So in this post i will tell you how we can solve this issue and how to visible your contacts on Whatsapp Contact list. So don't  waste your time just go to the steps which are given bellow.
                      Visible your contacts on whatsapp
Requirement for this tips.
Any MI | Redmi | Xiaomi Mobile Phone
Phone With Data pack or Balance
A little bit Mind To Follow The simple Steps
Nothing Else
     Here you can see there are no any contacts Show in whatsapp in 2 Screen shot
---
---
So Friends Just Follow The Simple Steps To solve this issue With Screenshot

.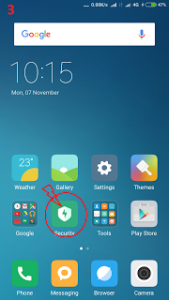 Just Go to Home Screen
And Find Security app.
Then Go to The Security App As Given In Image.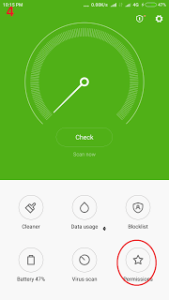 After Than Open Permissions
Than click on Permissions As given in Image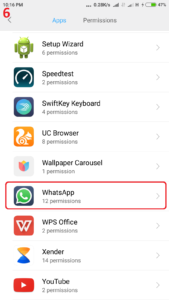 In Permissions option we can see All installed apps list. So frist of all find Whatsapp in Installed Apps list.
Just click on Whatsapp and Open it.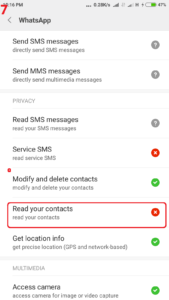 Then Just Find Read your contacts In Permissions Section.
You can see Read your contacts Option is Red cross mark because its not Have to permission to read your contact .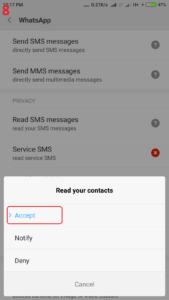 Now click on Read your contacts.
A New window appear simply click on Accept  As given in image8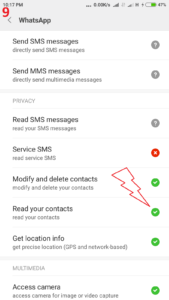 We can see green tick on Read your contacts Option.
Now Whatsapp have permission to Access your contacts.
Just go back on Whatsapp and open it.
Still no any contacts Show on Whatsapp.
So click on three dots > a new window appear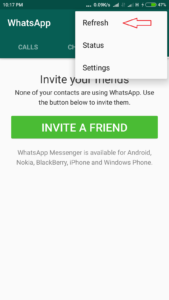 Click on Refresh.
And for few seconds  .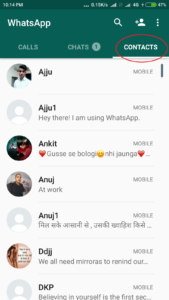 Now you can see your  All Contact  Show in Your Whatsapp .
That's It Friends This Is a simple Trick to Visible your Whatsapp contact.
Above steps enough to solve your whatsapp contact not showing problem . This trick work in All Redmi phones (Redmi 1S, Redmi 2 / Prime, Redmi Note3) & All Mi Phones (Mi3, Mi4, Mi4i, Mi 5)
Search Content List :
Whatsapp not showing contacts
Whatsapp contacts not display in Redmi 1S / Redmi2 / Prime / Redmi Note3
Whatsapp contacts not show in Mi3, Mi4, Mi4i, Mi5
Whatsapp contacts not appear in Chat Redmi 2
Whatsapp contacts problem